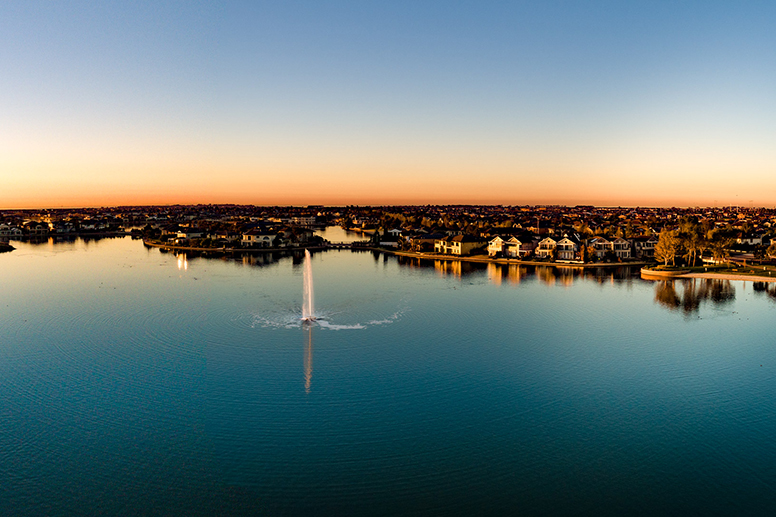 Sanctuary Lakes Resort was built around a Greg Norman designed 18-hole golf course and a 60 hectare lake. Facilities that are provided to residents include back-to-base security and 24/7 mobile security patrols, a recreation club with a gymnasium and swimming pool, tennis courts, and a resort maintenance team that attends to the presentation of gardens, the lake and community areas within the resort.
Sanctuary Lakes Resort is managed through two separate legal entities:
Sanctuary Lakes Resort Services Limited (SLRS), which provides services to residents. Each Sanctuary Lakes Owners Corporation is a member of SLRS.
Sanctuary Lakes Club Limited, which is responsible for the operations of the Golf Club. To find out more about the Sanctuary Lakes Club or the golf course, please visit www.sanctuarylakesclub.com.au.
If you are a resident and you are after more information including FAQ's please download the Residents Mobile App.
Sanctuary Lakes Resident Mobile App
How to download the app.
Download Kindred by Keyvision or scan the QR code on the bottom of the page.
Under Projects, select Sanctuary Lakes.
Under Stage, select the stage you belong to (e.g. Signature - Gated - STAGE 28) and then in the Address field, select your address from the list.
Select your account type (Owner Landlord / Owner Occupier / Property Manager / Tenant).
Complete the rest of the registration and submit.
Once submitted, you will receive a verification (check your spam / junk).
After verification, your account will be reviewed by management for approval.
Once approved, you will receive an approval You can now access the full app.