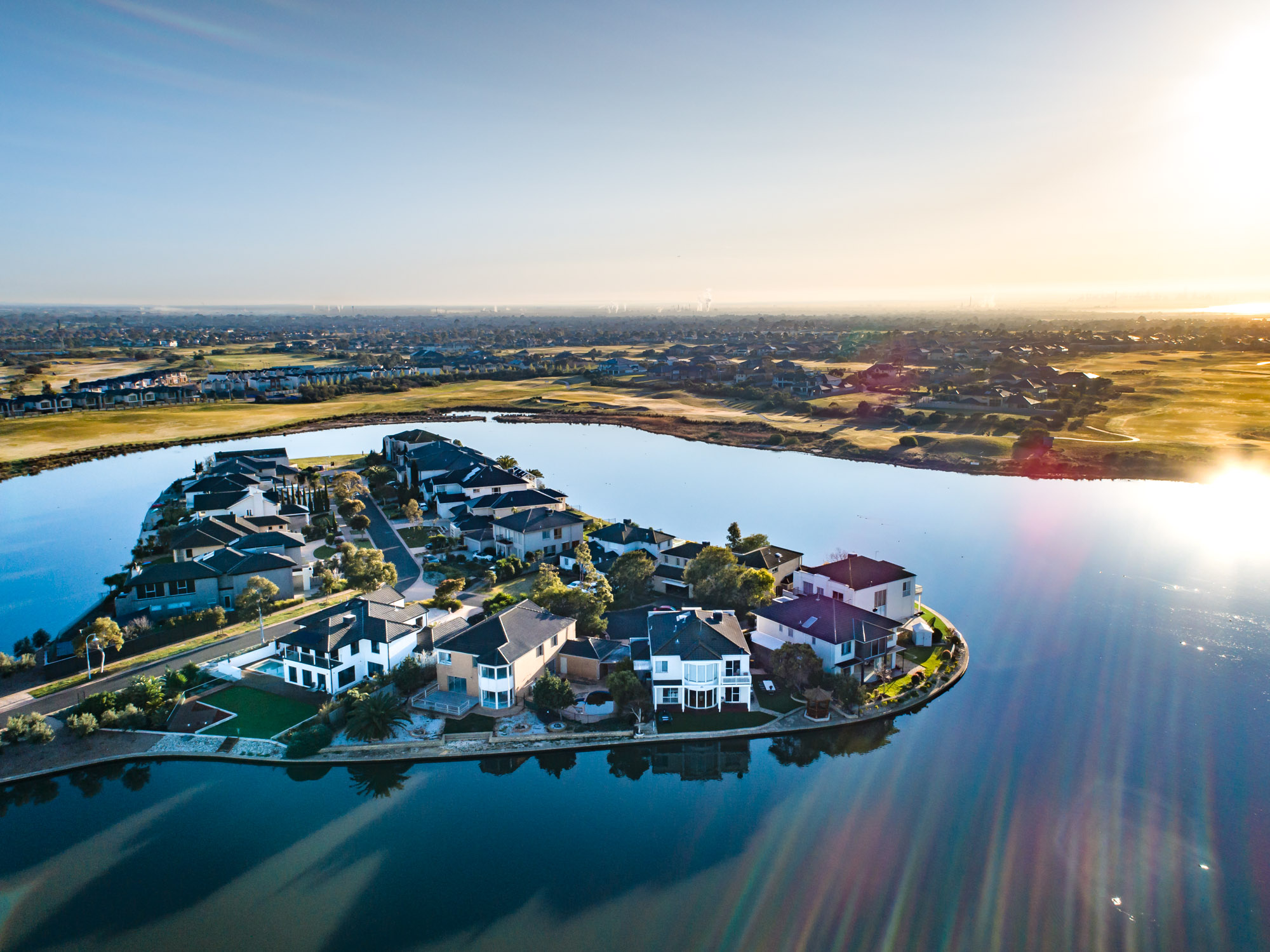 Wondering what works are happening around Sanctuary Lakes Resort? We'll continue to provide you with updates here.
Gardening Works Around The Estate
Works Update: This week (Monday 27th May) our hand weeding team will be completing works in the Jardin and Bayview areas. The Mambourin hand weeding team will be working in the South Shore Gardens area, and then continue to work their way around the Boulevard.

Street Trees

Last year a few of our street trees were put on back order, these trees have just arrived and our crew are working their way around the estate planting the trees. There are 78 Eucalyptus Rosea trees and 38 Eucalyptus Melliodora trees to be planted.
Greg Fryer and Mark Brown have recently completed the 2019 street tree audit, and we expect that orderof trees to come through in the coming months. Street tree planting is usually completed in the cooler months from May - September.
Sea Grass on the Lake
Works Update: This week (Monday 27th May) our lake maintenance crew are currently working around the Pelican Island and Sanctuary Shores area, the team will then be moving around to Pebble Beach.
New Child Care

Works on the corner of Maintenance Drive and Sanctuary Lakes Boulevard North have recently commenced with the clearing of vegetation off the site. A 114 place child care centre is being constructed on the site with construction scheduled to finish in mid-2019. Should you have any queries please contact Wallaby Childcare on 1300 150 995.
City West Water System Upgrade
To improve the reliability of the sewer system for our residents, City West Water is constructing a sewer pipeline in the Sanctuary Lakes golf course and local streets including Celebration Drive, North Shore Drive and Spinnaker Rise. Construction works began on Monday 3 September 2018, and will take approximately three months to complete. Working hours will be between 7am and 5pm Monday to Friday, and 7am to 3pm Saturdays.
Construction has now been finished in the Golf Course and Celebration Drive and will be taking place on North Shore Drive this week.
Every effort will be made to minimise inconvenience during the works, however there will be some construction noise and impacts to traffic and parking. The contractor undertaking these works is Comadain. For more information about these works please visit https://www.citywestwater.com.au/about_us/major_projects/sanctuary_lakes_sewer_upgrade_project.aspx.
NBN Update
We have been advised by NBN that the rollout has now been completed and NBN retailers are now installing NBN in Sanctuary Lakes.
As SLRS is not a telecommunication provider we have not been involved in the NBN rollout and we are required to follow the same communication channels as yourself. If you have any enquiries we suggest contacting NBN – Fulton Hogan on 9340 6200 for further information or your preferred NBN retailer.
To see if NBN is available at your address, you can go onto the rollout website at www.nbnco.com.au/connect-home-or-business/check-your-address. We believe there are some areas of Sanctuary Lakes that will not have NBN available, namely those that have no Telstra pits available.