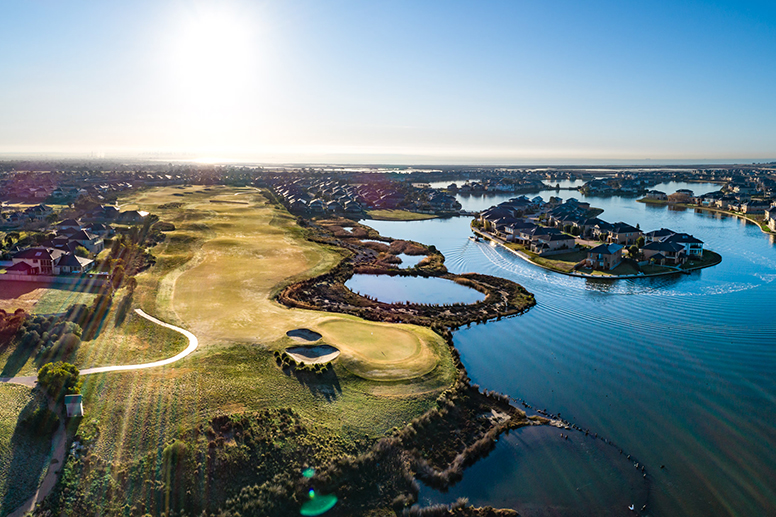 Contact
Phone: (03) 9395 2888
Address: 70 Greg Norman Drive, Sanctuary Lakes VIC 3030
Website: www.sanctuarylakesclub.com.au
About the Golf Course
The highly rated, Greg Norman designed, 18 hole golf course is private property owned by Sanctuary Lakes Club Ltd (separate to Sanctuary Lakes Resort Services and the owners corporations within Sanctuary Lakes Resort). The golf course is available for use by Golf Club members. Members of the public are also generally able to use the course as Green Fee players at agreed times.
Pro Shop staff are always happy to brief new players on golf rules and etiquette to assist them in enjoying their golfing experience as much as possible. Golf carts and golf equipment can be hired from the Pro Shop.
Requirements of Play
In order to play on the golf course, the following applies:
Play must be booked in advance by phoning the Pro Shop on (03) 9395 2888
Appropriate golf attire must be worn
Rules of Golf and Rules of the Club apply
Children under the age of 12 are not permitted to play
Children under the age of 8 are not permitted to enter the course
Resident Access
The paths within the golf course may be used by residents for walking between the hours of 7:00pm - 7:00am. If the paths are used for walking with dogs, the dogs must be kept on leads at all times and appropriate waste bags are to be carried and used when necessary.
For safety reasons, residents are not able to walk on the course or paths during the hours of play (7:00am – 7:00pm). Please note that the greens and bunkers are restricted areas for members only, and recreational activities (such as kicking footballs or soccer balls etc) are not permitted on the course at any time. Children are also not permitted to enter the course.
Club House Facilities
The dining areas in the Club House are available to residents, subject to the Club's dress codes. The Club House also caters for business and social functions. To learn more about the Club House, please visit the Sanctuary Lakes Club website.