.
Julie Jones
Chair
Julie currently resides in Scenic Drive (Stage 17) and has been living in Sanctuary Lakes Resort for 15 years. Julie has extensive history in operational, performance, quality and risk management within the public health service and has considerable experience in consultation, management of change, industrial relations, compliance and system improvements. Julie currently works for a non-for profit organisation that provides non-legal information and support to individuals navigating the court system. Julie's skills and experience would allow her to positively contribute to improving and sustaining the wonderful place that you are fortunate to live in; as well as influence and support future visions and plans to build exceptional services for residents.
JEANETTE WARD
Vice Chair

Jeanette Ward currently resides in Gleneagles (Stage 21) and has been living in Sanctuary Lakes Resort since 2014. Jeanette is a licensed estate agent with over 20 years of property management experience, including managing body corporates for industrial commercial properties and contractor management.
Jeanette has vast experience in owners corporation management, property management and contractor management and has experience when it comes to making business decisions
CRAIG PITTS
Craig has been a member of the SLRS Board since 2013 and Chair from 2017-2021. He currently resides in Kingfisher Island (Stage 33) and has been living in Sanctuary Lakes Resort since 2008.
Craig has an extensive history in the technology management and delivery in local, national and global companies. He is a thought leader in technology security, IoT, information protection and regulatory management.
The breadth of organisational coverage and strong consultative nature, communication skills and genuine interest in both the residential community and SLRS allow Craig to bring a unique and valuable view on shaping the future of Sanctuary Lakes Resort.
THOMAS PARKINSON
Tom has been a member of the SLRS Board since 2016 and Vice Chair from 2018-2021. He currently resides in Beachcomber (Stage 3) and has been living in Sanctuary Lakes Resort since 2008.
Tom's career was in the entertainment industry, producing, directing and writing for television, film and theatre. Tom has worked in more than fifteen countries and is credited in 500+ productions. For seven years, he was CEO of Australia's leading production house, Crawford Productions.
Tom writes a monthly article, Nature's Rubik, which introduces the diverse range of flora and fauna on show at Sanctuary Lakes Resort. Tom brings managerial and communications expertise to SLRS.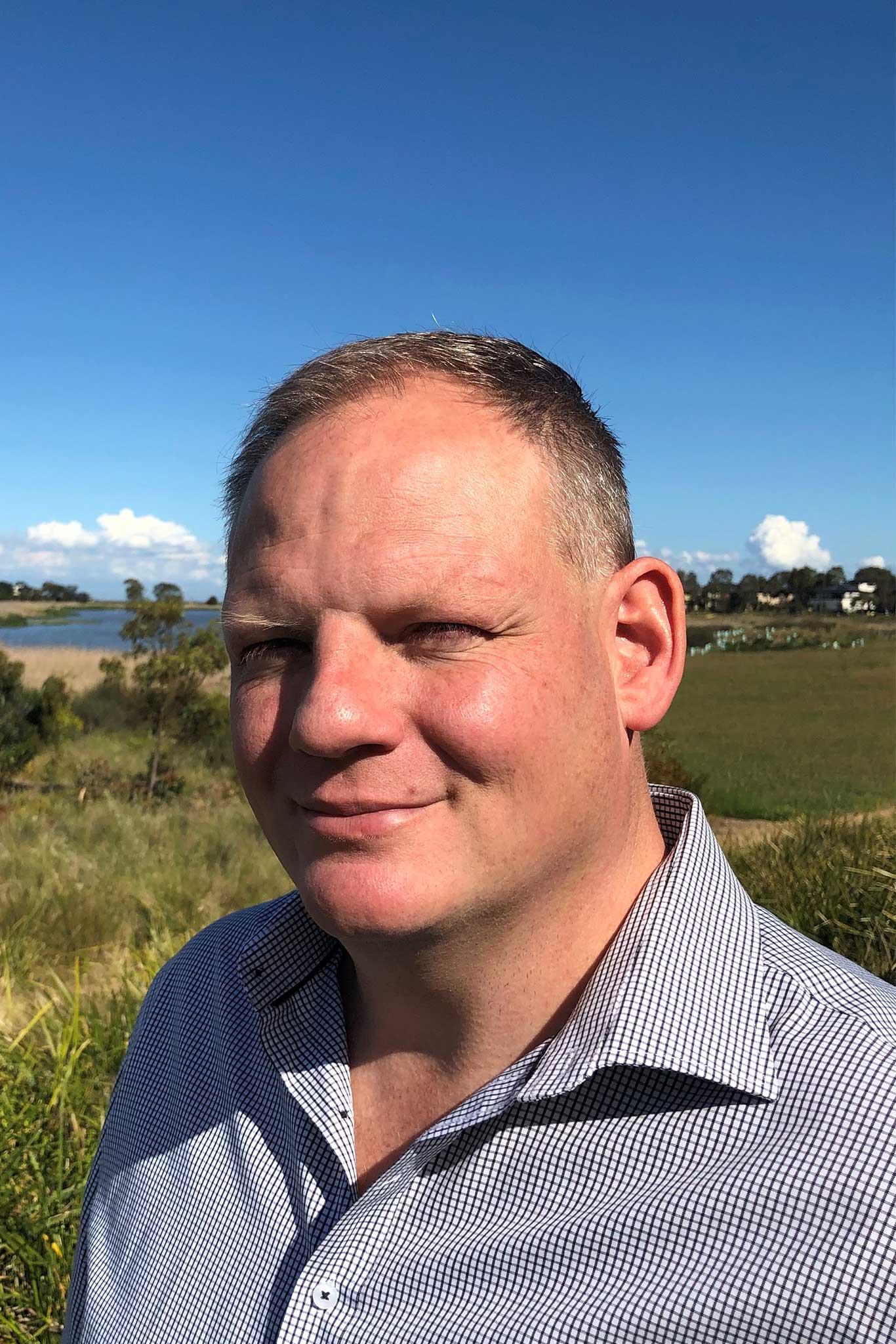 Adrian Dent

Adrian has been a member of the SLRS Board since October 2020 He is currently resides in the Signature Estate (Stage 28) and has been living in Sanctuary Lakes Resort since 2011.
Adrian brings with him an extensive background in senior management in the service industry, previously working for the Accor and Lancemore Groups of Hotels across Australia. His experience ranges from high end luxury boutique hotels, mid-scale business hotels, facilities management and large scale events, conferencing and wedding operations.
Adrian brings this service experience to the Board along with strong financial business acumen, management experience and leadership skills.
Surjeet Dogra Dhanji
Surjeet has been actively involved and participated in various SLRS roles since 2007. She is the current Chair of Kingfisher Island's Committee and a Representative to the Super OC. Overseas, she was Secretary of a large resident organisation for five years, liaising with residents and government authorities for the betterment of the suburb. Surjeet's professional career spans across several continents. In the corporate sector, she has worked with national/international organisations in administration, management and finance roles. Presently, she is a post-doctoral researcher and Hon. Fellow, Asia Institute, at the University of Melbourne. Surjeet brings her multi-sector management skills, experiences and diverse perspectives to SLRS.
Dilbagh Kumar Guha
Dilbagh Kumar Guha Dilbagh currently resides in Beachview Parade (Super OC rep) and has been living in Sanctuary Lakes Resorts since 2019 after moving from Singapore. Dilbagh is a Data Science and Analytics professional with over 15 years of expertise in the banking and finance industry. Along with his vast experience in technology, he closely worked with global banks across multiple countries and regulators like AUSTRAC, Monetary Authority of Singapore (MAS), Office of Comptroller of Currency (OCC -USA). Most of the project/management roles involve Anti-money Laundering and terrorist financing domain. Dilbagh believes Sanctuary Lakes Resort is one of the prestigious communities to live in. He brings strong financial acumen, thoughtful analysis, clear logic in underlying business decisions, close attention to key dimensions of operations and disciplined performance management.
MARK MCGRAW
Mark and his family have been part of the Point Cook community since 2001. In 2016 he built in Stage 40 (Super OC). He joined the Super OC Committee in 2020 and is in his second year of service.
He has held senior management/director positions with Toll Global Express (Group General Manager), Telstra (Director Global Business Services), and BP Australia (Marketing Services Manager). Mark has a Bachelor of Commerce and Diploma in Business (Banking and Finance) from the University of Western Sydney.
His skills include customer experience delivery, innovation and process fitness, operational excellence, and investment strategy, delivery and governance.
He has a passion for delivering long-term strategic roadmaps and providing high quality services across a wide range of organisations. He believes he can bring a thoughtful and balanced capability to the SLRS Board. At the heart of Mark's values are a sharp sense of listening and strong governance and transparency.