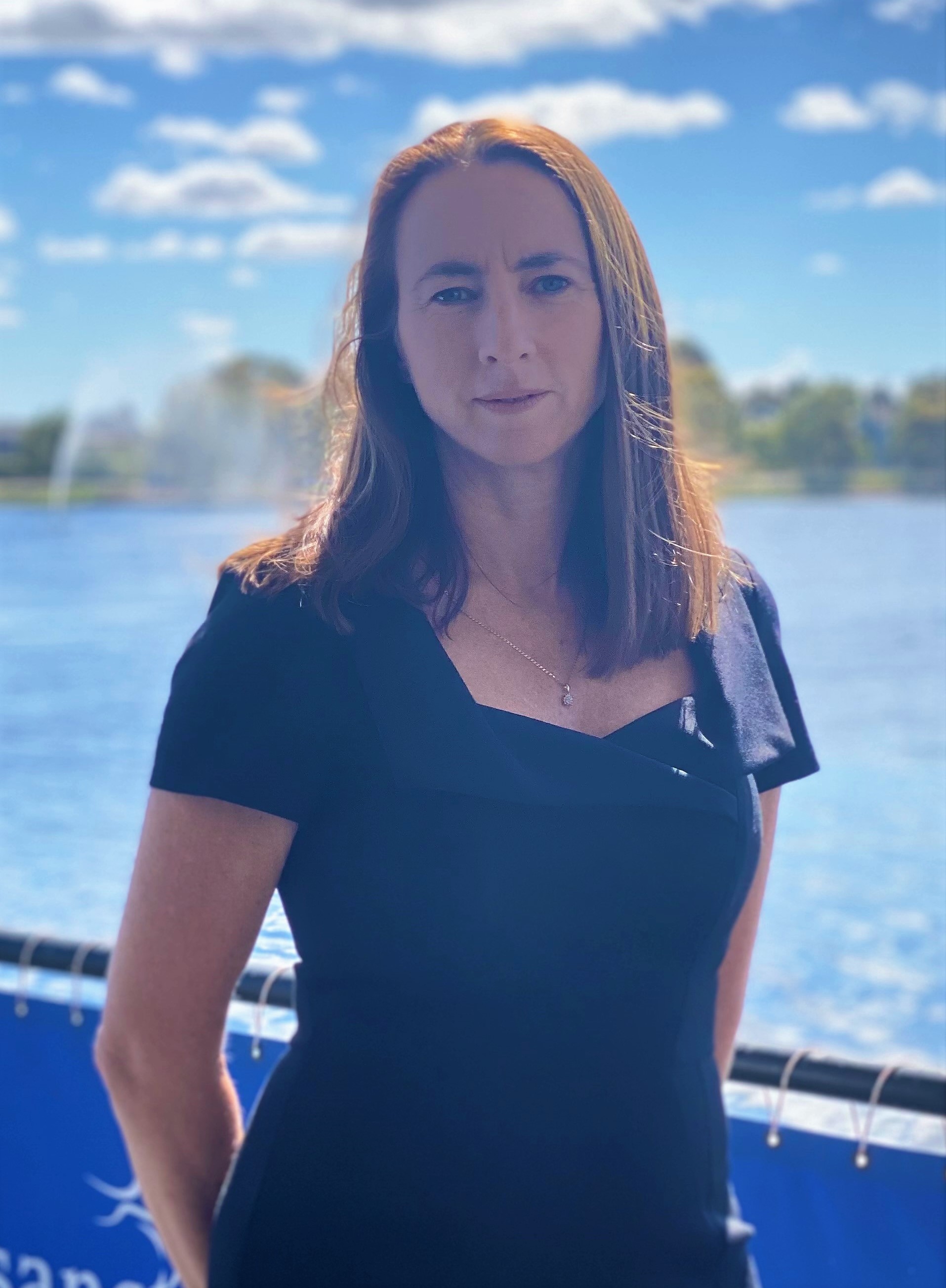 JEANETTE WARD
Chair
Jeanette has been a director since December 2019, Jeanette currently resides in Gleneagles (Stage 21) and has been living in Sanctuary Lakes Resort since 2014. Jeanette is a licensed estate agent with over 20 years of property management experience, including managing body corporates for industrial commercial properties and contractor management.
Jeanette has vast experience in owners corporation management, property management and contractor management and has experience when it comes to making business decisions
MARK MCGRAW
Vice Chair

Mark and his family have been part of the Point Cook community since 2001. In 2016 he built in Stage 40 (Super OC). He joined the Super OC Committee in 2020 and is in his second year of service.
He has held senior management/director positions with Toll Global Express (Group General Manager), Telstra (Director Global Business Services), and BP Australia (Marketing Services Manager). Mark has a Bachelor of Commerce and Diploma in Business (Banking and Finance) from the University of Western Sydney.
His skills include customer experience delivery, innovation and process fitness, operational excellence, and investment strategy, delivery and governance.
He has a passion for delivering long-term strategic roadmaps and providing high quality services across a wide range of organisations. He believes he can bring a thoughtful and balanced capability to the SLRS Board. At the heart of Mark's values are a sharp sense of listening and strong governance and transparency.


ADRIAN DENT
Adrian has been a member of the SLRS Board since October 2020 He is currently resides in the Signature Estate (Stage 28) and has been living in Sanctuary Lakes Resort since 2011.
Adrian brings with him an extensive background in senior management in the service industry, previously working for the Accor and Lancemore Groups of Hotels across Australia. His experience ranges from high end luxury boutique hotels, mid-scale business hotels, facilities management and large scale events, conferencing and wedding operations.
Adrian brings this service experience to the Board along with strong financial business acumen, management experience and leadership skills.
Surjeet Dogra Dhanji
Surjeet has been actively involved and participated in various SLRS roles since 2007. She is the current Chair of Kingfisher Island's Committee and a Representative to the Super OC. Overseas, she was Secretary of a large resident organisation for five years, liaising with residents and government authorities for the betterment of the suburb. Surjeet's professional career spans across several continents. In the corporate sector, she has worked with national/international organisations in administration, management and finance roles. Presently, she is a post-doctoral researcher and Hon. Fellow, Asia Institute, at the University of Melbourne. Surjeet brings her multi-sector management skills, experiences and diverse perspectives to SLRS.
ADAM ROWLAND
Adam Rowland has been a resident of Sanctuary Lakes since 2014, Adam Rowland has been a resident of Sanctuary Lakes since 2014, and resides in Signature Estate (Stage 28), where he has been on the committee of Signature for the past 7 years, serving in various roles,and is the current Chairperson.
Adam has extensive management experience across government, tertiary, and private sectors, with several formal qualifications including a Master of Business (Management), Graduate Certificate in Policy and Human Services and a Bachelor of Business Studies. He has extensive experience in leading diverse teams within complex environments; managing change projects; process improvement; building strong collaborative partnerships; and delivery of organisational wide initiatives and solutions; with multi-million-dollar budgets.
Adam is committed to ensure Sanctuary Lakes Resort practices are affordable, sustainable, and risk managed, while seeking the ongoingbetterment of facilities, parks and gardens throughout the estate.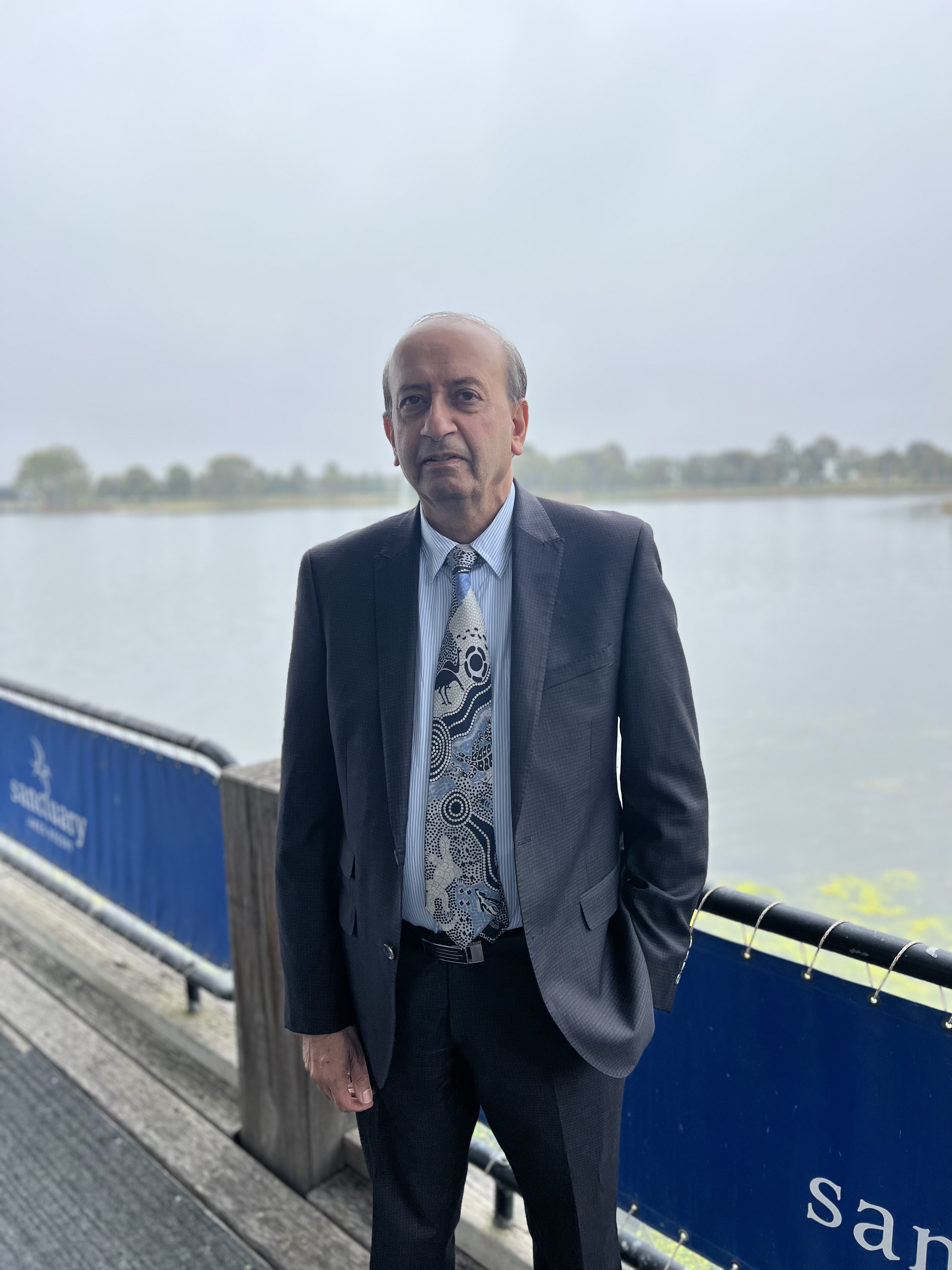 ALI KHAN
Dr. Ali Khan moved to Sanctuary Lakes (Stage 1) in 2020 from Berwick to join family who are residents of Sanctuary Lakes Resort since 2003. Dr Ali Khan is the Chair and Authorised Representative of SLRS (Stage 1).

Dr. Khan is the Chief Executive / Chairman of Victoria Crescent Medical Group, he has served as the CEO of Local Government Councils and Indigenous Health Corporations in Victoria, Western Australia, NorthernTerritory and Queensland.

Dr. Khan has a Doctorate in Clinical Audiology, a PHD in Economics and a MBA degree. Dr. Khan will bring to the Board a wealth of experience in governance, financial management, community engagement and economic growth. Dr. Khan has served as a Bail Justice for the State of Victoria since 2004.

His interests include Hot Air Ballooning, Badminton and Travel.
PENG WEI
It's such an honour to have the opportunity of serving my community as a Board Member of SLRS. Having lived in Sanctuary Lakes for 10 years, I have seen its positive changes. I will strive to help the Board and Management team hear residents' voices so that we can all work together to make Sanctuary Lakes a better and happier community.
As a Chartered Financial Analyst charter holder, I have worked in the finance industry for more than 15 years. The companies that I served are across different fields such as asset management, brokerage, advisory, media, and Cryptos. Before I came to Australia, I studied and worked in the United States. I hope I can bring diversity and new perspectives to the board while trying my best to make a difference